Description
Ultra-Transparent Limiting
BUTE Limiter 2 delivers high fidelity, ultra-transparent True Peak Brickwall limiting with a streamlined and sleek user interface. BUTE's focus is on eliminating distortion while retaining the characteristics of your audio in a natural way.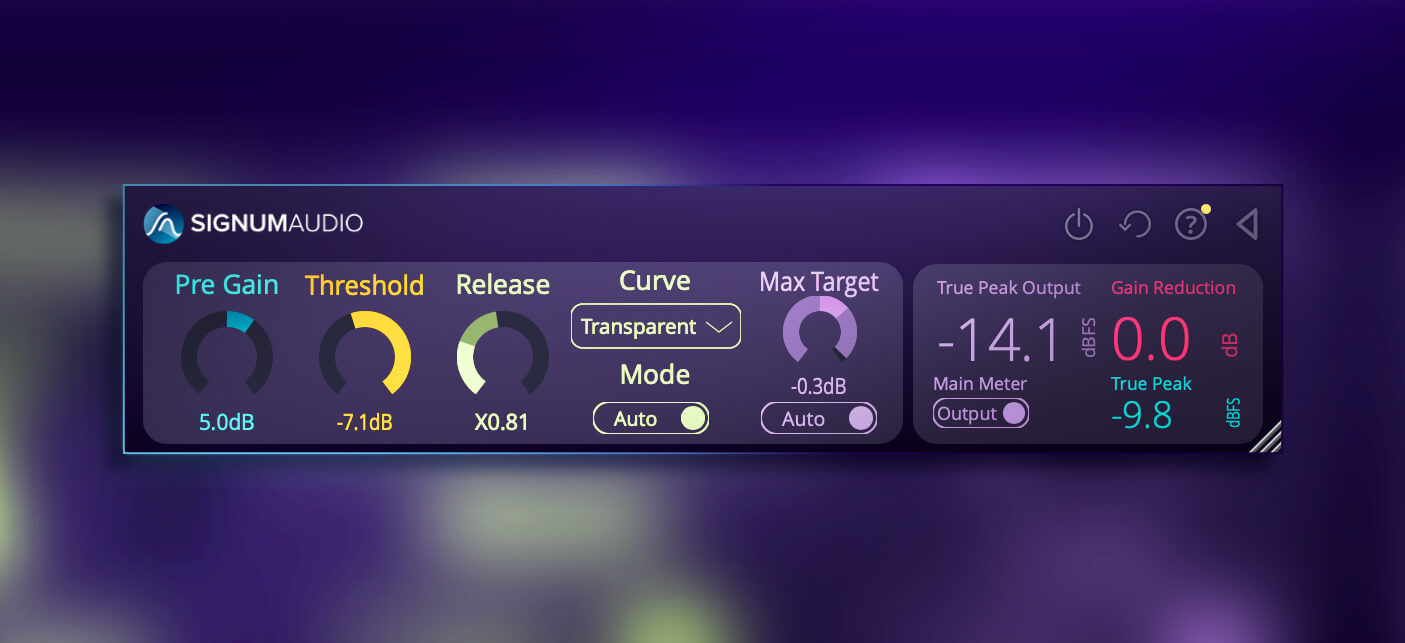 Support for multiple workflows
BUTE Limiter 2 includes a ​Pre Gain​ to push or reduce the incoming signal's volume before Limiting as well as Post Gain​ that will be applied after limiting.
The plugin can be configured to highlight either the limiter output or the overall output, that is limiter output with applied Post Gain. So whether you like to push the limiter via Pre Gain like a Maximiser to boost overall loudness without sacrificing dynamics or clarity, or limit your signal and then use Post Gain to make up for the change in volume - BUTE Limiter 2 provides you with a streamlined display for your workflow.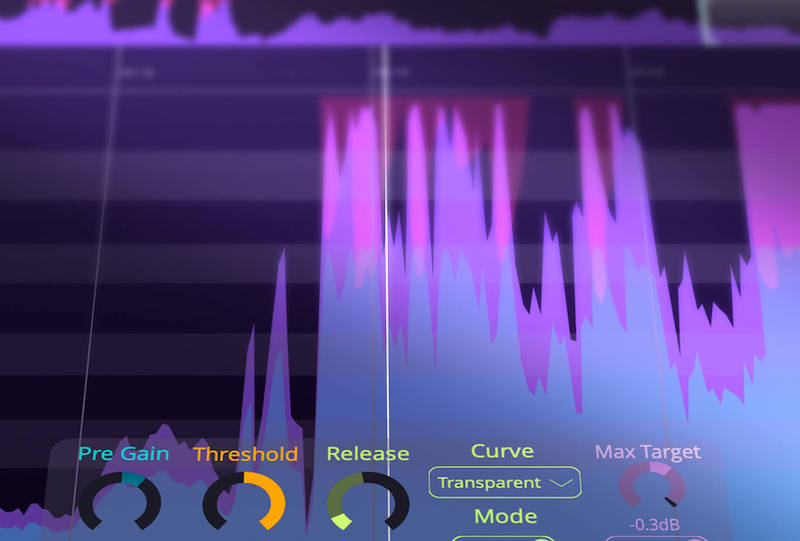 Comprehensive yet flexible UI
Get in-depth analysis or a compact read-out. BUTE Limiter 2 features an interactive ​history view​ for examining True Peak, Gain Reduction, Threshold and output readings - choose to see an overview or zoom in to a particular part. If any True Peak overshoots are introduced via the Post-Gain functionality, BUTE Limiter 2 will flag them up in the history with warnings. The history view also supports re-metering via automatic DAW sync and will update the readings when the limiter settings are altered, showing how the new settings will affect your audio.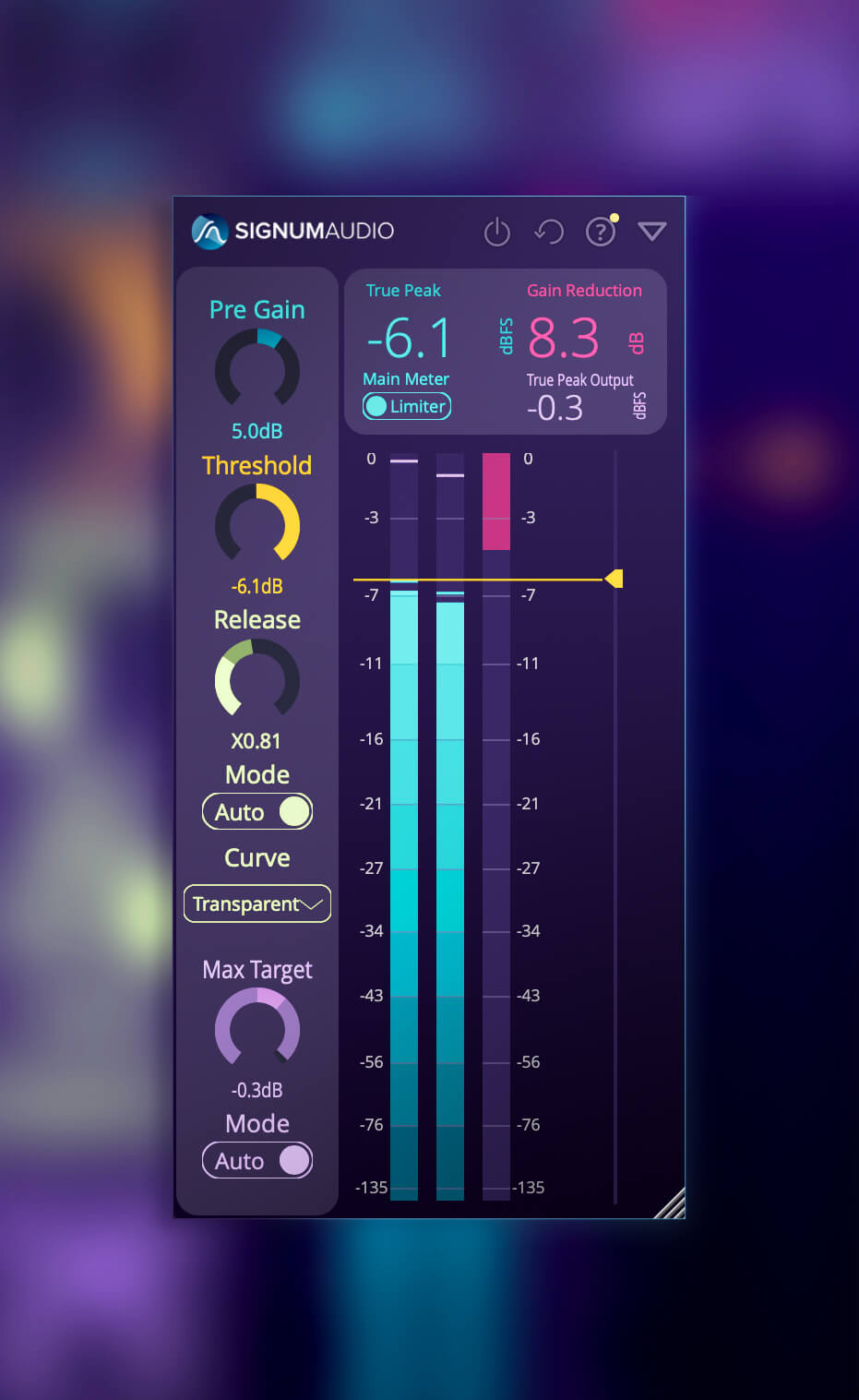 Features
Ultra transparent true peak limiting using Signum Audios novel overshoot proof brick wall limiting algorithm

Highest quality linear phase upsampling

Advanced adaptive auto release

5 Different release curves

PreGain, Post-Gain and automatic Max Target functionality

Three different layouts: Resizable History View, Vertical Metering View and compact Horizontal Control View.

Automatic DAW sync and re-metering to reflect adjustments.

History for True Peak, True Peak Output, Threshold and Gain Reduction.

Warning system for Post-Gain overshoots

In depth history analysis

Up to 10 channel Surround

Compatible with Mac (10.9 or higher), Windows (8.1 or higher) and 64-bit VST / AU / AAX

Included with the BUTE Loudness Suite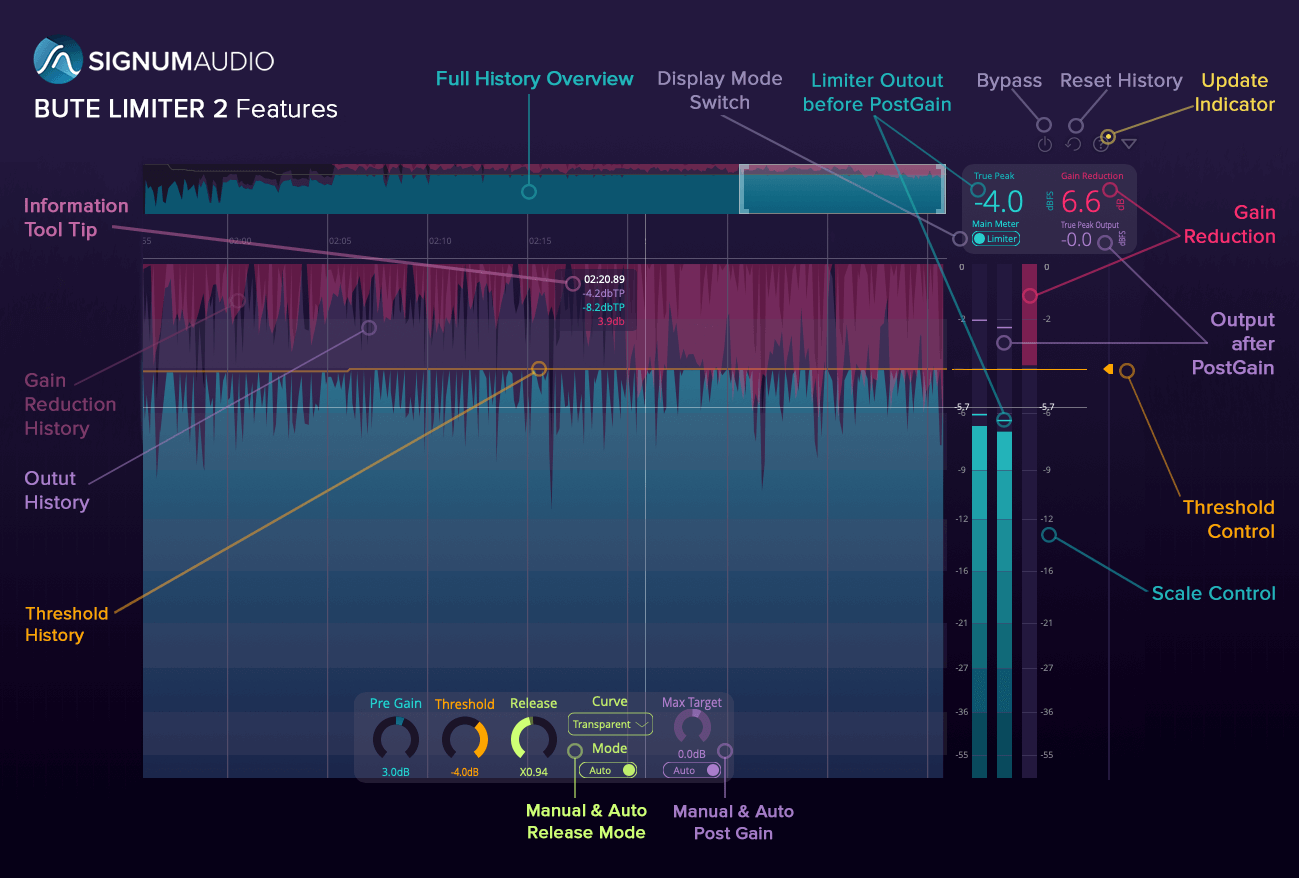 Windows 8.1 or higher 
Mac 10.9 or higher
All of our plugins are compatible with 64-bit VST / AU / AAX.
Available in 2 versions: Stereo or Surround. Surround adds additional multi-channel support for up to 10 channel Atmos.
Pro Tools 12.6 or higher